The planning process of the house may take several months of regular engagement. 
How could we save your precious time in this starting point to your dream home? 
We are Big Hills Floor Plans company that exists to make your home's plan and design process the easiest part of realizing your dream home. Our planning agrees with your plan to fit your land, goals, lifestyle and vision in general.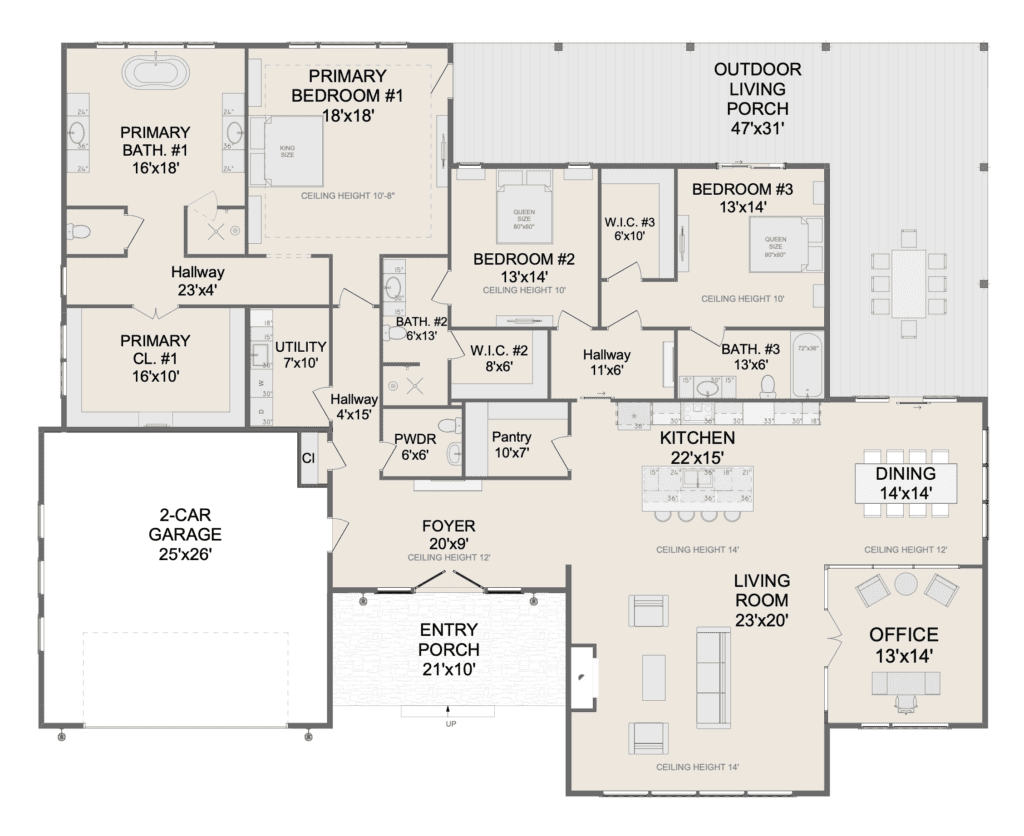 Why should you choose us? 
Floor plans are selected from acclaimed architects and ensure that those plans meet industry housing standards. A plan package may contain more or less details, depending on options and the producing firm. 
The plans typically include:
Tell us about the modifications you want. 
Review your no-obligation quote. 
Submit payment and begin redesign. 
Receive your modified plans. 
How long does the planning take? 
Custom modifications typically take 3-4 weeks to complete, but it depends on the complexity of the changes. The exact time will be specified in the quote. 
Which plan file formats are available? 
We'll help you find the perfect plan for your perfect home.
Get sense for how the space feels using interactive 3D Tool to see interiors as they are.