The process of designing a luxury home especially when it is a custom build house is an art form, and at its heart is the architect, the visionary who turns your dreams into reality. Collaborating with top-tier architects is one of the hallmarks of luxury home construction, and this article will guide you through the essential factors when selecting the right architect for your project.
Qualities of a Good Architect:
Creativity and Vision: A good architect possesses boundless creativity and vision, capable of translating your ideas into a stunning and unique design.

Listening Skills: They must be exceptional listeners, taking the time to understand your desires, needs, and aspirations, ensuring your luxury home reflects your personality and lifestyle.

Attention to Detail: The ability to focus on the minutiae is a distinguishing trait of a quality architect. Details matter in luxury home design.

Problem-Solving: Architects are often called upon to solve complex design and structural challenges while maintaining aesthetic integrity.
Choosing the Right Architect:
When selecting an architect for your luxury home, keep these qualities in mind. Additionally, here are some tips to consider:
Portfolio Assessment: Examine the architect's portfolio to evaluate their design style and past projects. Ensure they have experience in luxury home design.

Communication: Effective communication is key. Choose an architect who listens to your ideas and provides clear, regular updates on the project's progress.

References and Reviews: Speak with past clients and read reviews to gauge the architect's reputation for delivering high-quality work.

Compatibility: Your architect should be someone you can collaborate with effectively. Choose an architect who understands your vision and can turn it into a reality.
Now, let's take a closer look at how Big Hills Construction approaches the crucial task of architect selection:
Collaborative Design Approach:
Big Hills Construction understands the significance of a collaborative approach to custom home design. An impressive 70% of their clients actively participate in the design process, working closely with the company's architects and builders to bring their vision to life. This ensures that your luxury home is a true reflection of your aspirations.
If you have specific materials in mind for your luxury home, Big Hills Construction offers precise selection options. We've sourced and used requested materials with a remarkable 95% precision rate, guaranteeing that the custom home matches the desired aesthetic and quality.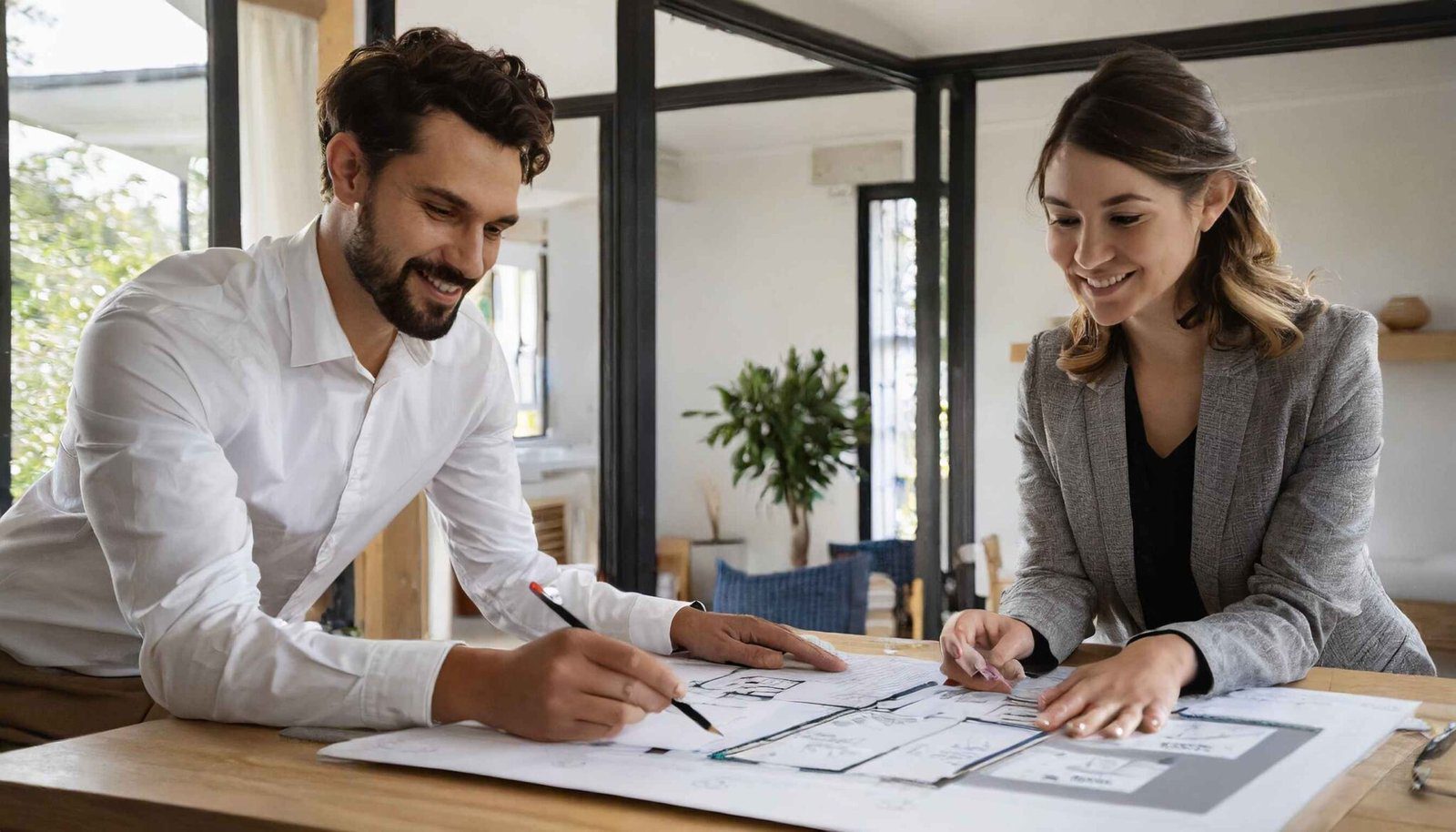 Team is a crucial element of our success. Comprising over 60 professionals, each with expertise in their respective fields, each working on more than 50 successful projects, our team accumulated years of experience. Their combined knowledge and skills ensure the excellence of every project.
Choosing the right architect for your custom house is a significant decision that demands careful consideration. By understanding the qualities of a good architect and following these selection tips, you can make an informed choice. With Big Hills Construction's commitment to excellence and collaborative design approach, you'll have the ideal partner to craft your dream luxury home.