If you prefer luxury living and you are used to it, it is only good to say that you know what you are looking for. But when talking about fancy houses, who can be sure they've seen it all?  This article ties to unravel what is the real fancy house for sale. Embark on a quest to choose the perfect real fancy house from Big Hills Construction's exclusive property listings, here're tips to help you make the right selection.
1. Location Matters: The Cliffs and Mills River Crossing South
Two locations that elevate the luxury quotient of Big Hills Construction's fancy houses are The Cliffs and Mills River Crossing South. These communities are synonymous with prestige and tranquility, setting the stage for an upscale lifestyle. When considering a fancy house, factor in the allure that these exclusive locales bring to the overall experience.
2. New build Fancy Houses: A Testament to Contemporary Luxury
Big Hills Construction's commitment to new build fancy houses exemplifies their dedication to combining modern design with timeless grandeur. These properties represent the epitome of elegance with sleek lines, open spaces, and the latest architectural trends. When perusing their exclusive listings, pay attention to the new build options, as they often feature innovative design elements and premium amenities.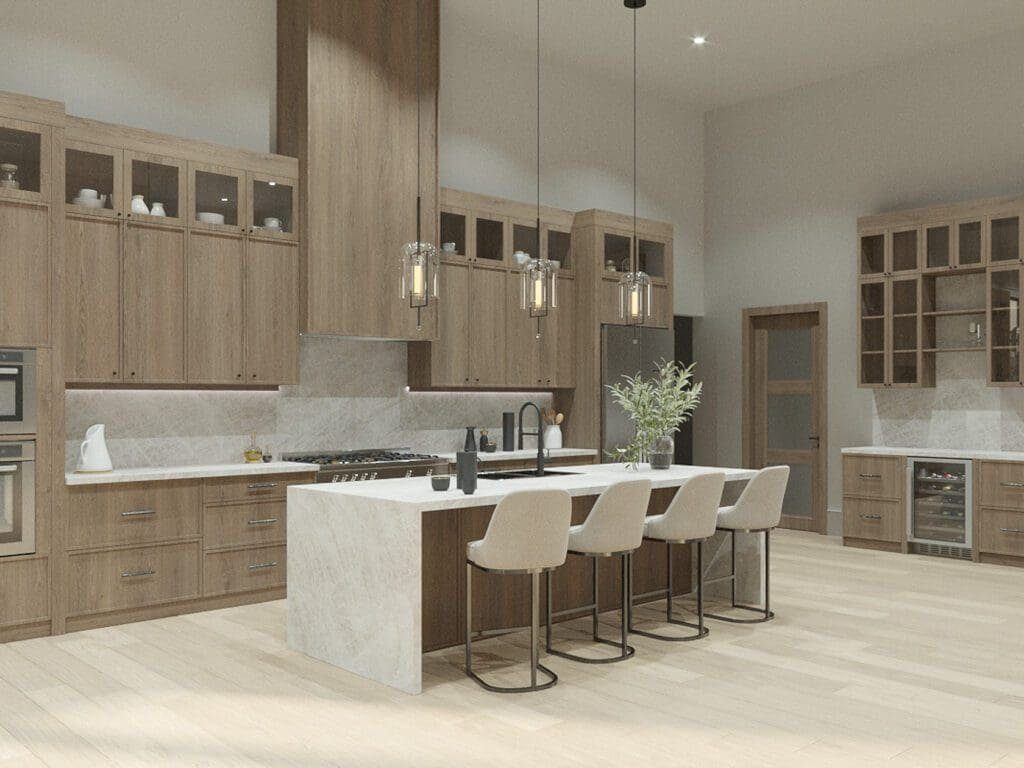 3. The True Mark of Luxury: Interior Design and Materials
A real fancy house is defined by its interior design and the materials used. Look for properties that showcase elements like grand fireplaces, window walls that invite natural light and breathtaking views so 30% of their projects feature clerestory windows, allowing sunlight to enter from above while maintaining a sense of seclusion, and the use of natural materials such as wood and stone (approximately 63% of the materials they use during construction are sourced from natural, renewable resources). These elements add a sense of warmth and timelessness to the space, elevating it to true luxury.
4. Spaciousness and Clever Floor Planning
One hallmark of a fancy house is the feeling of spaciousness and clever floor planning. These homes are designed to offer generous living areas, flowing seamlessly from one room to another. Clever floor planning ensures that every inch of space is maximized for both functionality and aesthetic appeal.
A fancy house isn't just about design; it's about quality execution. Look for properties where every detail has been meticulously attended to, from the precision of construction to the selection of high-end finishes. Quality execution ensures that your investment not only looks impressive but stands the test of time.
In conclusion, selecting the perfect fancy house from Big Hills Construction's exclusive property listings is a journey into the world of opulence and refinement. Whether you are drawn to the allure of The Cliffs, the charm of Mills River Crossing South, or the idea of a custom-built masterpiece, these properties represent the zenith of luxury living in Asheville. With a focus on location, design, materials, spaciousness, and quality execution, Big Hills Construction ensures that your investment transcends mere real estate and becomes a statement of true extravagance.