Among the many real estate companies in the region. What sets them apart, however, is not just the properties they build but the expert agents who guide you through exclusive communities like The Cliffs, Mills River Crossing South, and beyond.Big Hills Construction stands out as a beacon of excellence in luxury custom homes, new builds, and fancy houses. We take pride on selecting prime project locations. 100% of their projects are strategically situated with excellent access to desirable areas like Asheville and Wayenesville.
Exploring The Cliffs: An Enclave of Luxury
The Cliffs is more than a community; it's a lifestyle. Nestled in the heart of the Blue Ridge Mountains, The Cliffs offers a unique blend of natural beauty and upscale living. With luxurious amenities, championship golf courses, and stunning homes, it's no wonder that The Cliffs is a coveted destination for luxury homebuyers. Big Hills Construction's expert agents are intimately acquainted with this community, making them the ideal partners for those seeking to call The Cliffs home.
Mills River Crossing South: A Hidden Gem
Mills River Crossing South is another jewel in Asheville's real estate crown. Known for its tranquility and charm, this community boasts new builds and fancy houses that capture the essence of elegance. The allure of Mills River Crossing South lies in its balance of modern living and the beauty of nature. Big Hills Construction's agents have their fingers on the pulse of this hidden gem, ensuring that buyers have access to the finest properties in the area.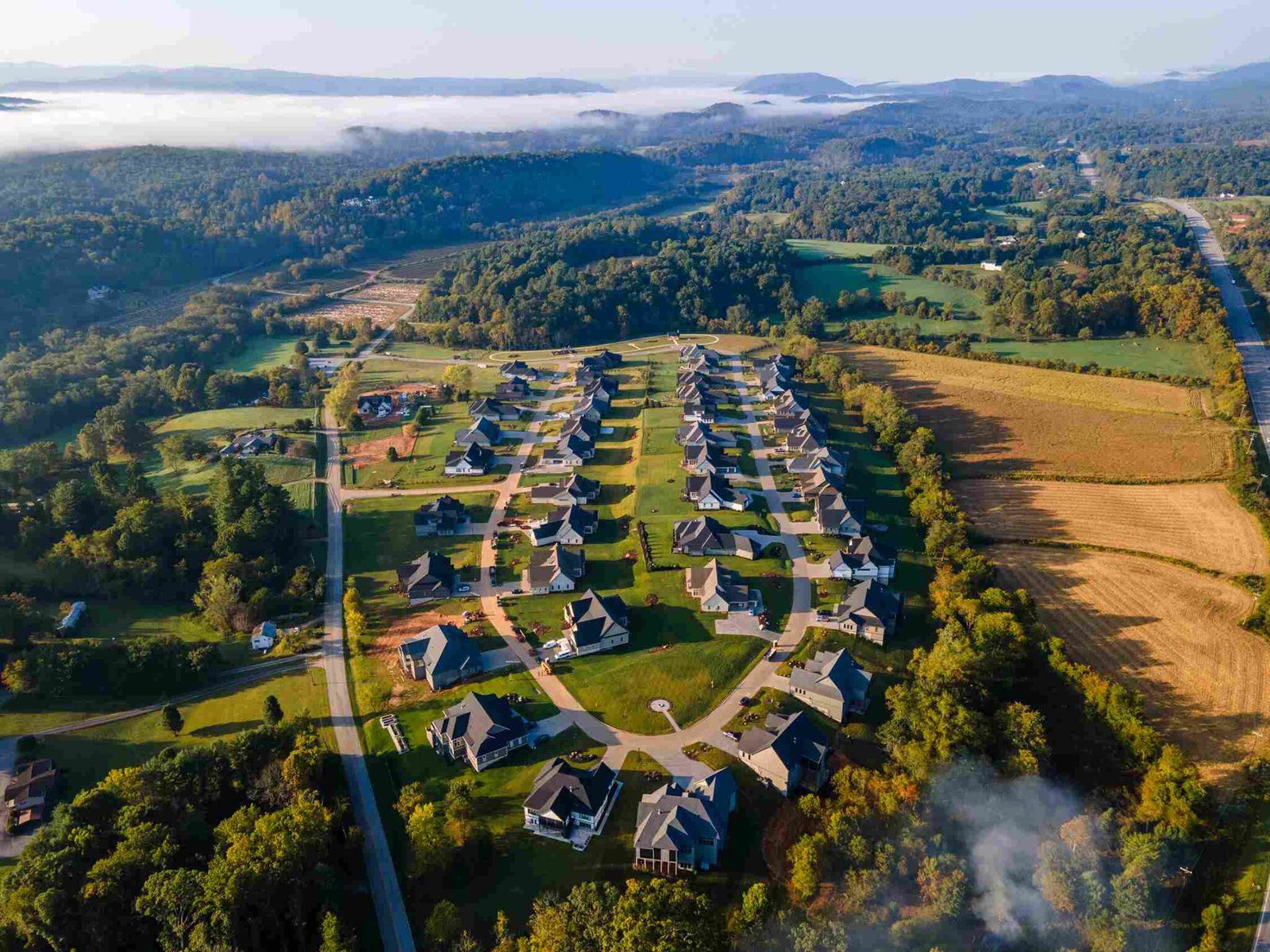 The Role of Expert Agents: Your Luxury Home Matchmakers
Big Hills Construction's expert agents are more than real estate professionals; they are matchmakers who connect you with the luxury home of your dreams. Their role goes beyond just showing properties; it involves understanding your unique preferences and desires. Whether you seek a rich modern house, a new build with the latest amenities, or an opulent fancy house, these agents customize their search to find your perfect match.
Unlocking Exclusive Opportunities
In the world of luxury real estate, exclusivity is key. Big Hills Construction's expert agents have access to exclusive listings, off-market properties, and the latest developments in luxury real estate. Their network and connections ensure that you're among the first to know about the finest homes available.
Navigating the luxury real estate market can be complex and stressful, but with Big Hills Construction's expert agents by your side, the journey becomes seamless and enjoyable. From negotiations to closing, they manage every detail, allowing you to focus on the excitement of acquiring your luxury dream home.
Finding your luxury dream home in North Carolina exclusive communities like The Cliffs and Mills River Crossing South is a journey made effortless and rewarding with Big Hills Construction's expert agents-professionals that understand the nuances of the luxury market, have access to exclusive opportunities, and are dedicated to customizing your experience.