The luxury real estate market is a realm of sophistication and complexity, where every property is a masterpiece, and every buyer seeks a unique vision of opulence. In the scenic landscapes of Asheville, North Carolina, the pursuit of luxury living reaches its zenith. Amidst this vibrant market, Big Hills Construction stands out as a trusted name in luxury custom homes, new builds, and elegant fancy houses. Navigating the luxury real estate market can be challenging, but with Big Hills Construction's expert agents, the journey becomes a seamless and rewarding experience.
Understanding the Luxury Landscape
The luxury real estate market is distinguished by its exclusivity, unique properties, and high price tags. Buyers often have specific criteria and discerning tastes. Big Hills Construction's agents are intimately acquainted with this landscape, possessing an in-depth understanding of the nuances that set luxury properties apart. We are proud to have a team of more than 60 professionals, each with expertise in their respective fields, each worked on over 50 successful projects and have been in the industry for many years.They are well-versed in the prestigious communities, such as The Cliffs and Mills River Crossing South, where luxury homes are found, giving buyers an insider's advantage.
Access to Exclusive Listings
Luxury properties are not always readily available to the general public. Many prestigious listings are off-market or require discreet handling. Big Hills Construction's agents have access to these exclusive listings, granting buyers the opportunity to explore properties that others may not even be aware of. This access opens doors to hidden gems and exceptional opportunities.
Personalization and Customization
Luxury buyers often seek homes that reflect their unique tastes and preferences. Big Hills Construction is a custom homes builder in Asheville, known for crafting homes that are tailored to the buyer's vision. Their agents facilitate a personalized approach, ensuring that every aspect of the property aligns with the buyer's desires. From architectural details to finishes, the level of customization ensures that the home is a perfect fit.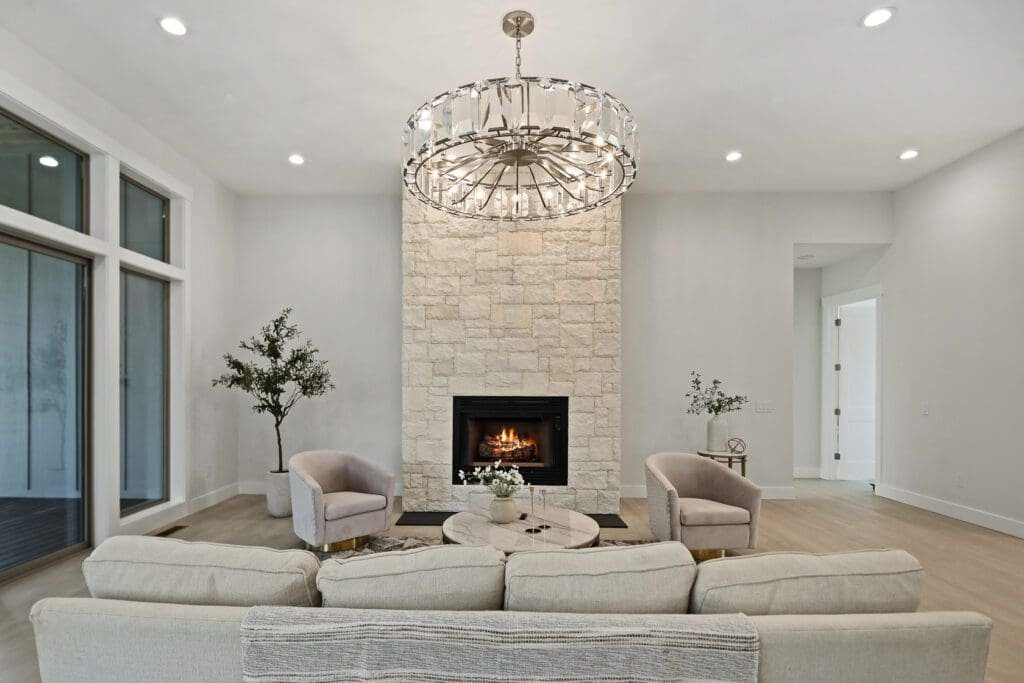 Expert Negotiation and Advocacy
Negotiating a luxury real estate deal is a nuanced process that requires finesse. Big Hills Construction's agents are skilled negotiators who advocate tirelessly for their clients. They secure favorable terms, navigate complex contracts, and ensure that buyers are making sound investments.
Buying a luxury home should be a pleasure, not a burden. Big Hills Construction's agents manage every detail of the transaction, simplifying the process for buyers. Their guidance and support transform what can be a complex journey into a stress-free and enjoyable experience. The company takes pride in its high client satisfaction rate, with approximately 95% of their clients expressing satisfaction with the quality of construction, attention to detail, and customer service.
In conclusion, navigating the luxury real estate market in Asheville, North Carolina, requires more than just a real estate agent—it demands a trusted partner who understands the unique dynamics of the luxury segment. Big Hills Construction's agents possess the knowledge, access, personalization, negotiation skills, and commitment to provide a superior experience for luxury homebuyers. When you embark on your luxury real estate journey with Big Hills Construction's agents, you're not just buying a property; you're gaining a trusted ally who is dedicated to turning your luxury living dreams into a reality.