Nestled in the heart of the picturesque state of North Carolina lies an opportunity to discover your own slice of paradise. Big Hills Construction invites you to envision a life of unparalleled luxury, where every day feels like a dream come true in one of our meticulously designed luxury custom homes. Join us on a journey to explore the essence of upscale living in North Carolina.
At Big Hills Construction, we don't just build houses, we create lifestyles. Our commitment to crafting exceptional custom homes has earned us the reputation of being a premier luxury home builder in Asheville and the surrounding areas. When you choose one of our homes, you're choosing a sanctuary that reflects your unique taste and aspirations.
Imagine waking up to the gentle caress of a North Carolina sunrise streaming through your expansive bedroom windows. Picture sipping your morning coffee on a sprawling veranda, surrounded by the beauty of the Blue Ridge Mountains. Envision hosting gatherings in your spacious, open-concept living areas, designed for both comfort and sophistication.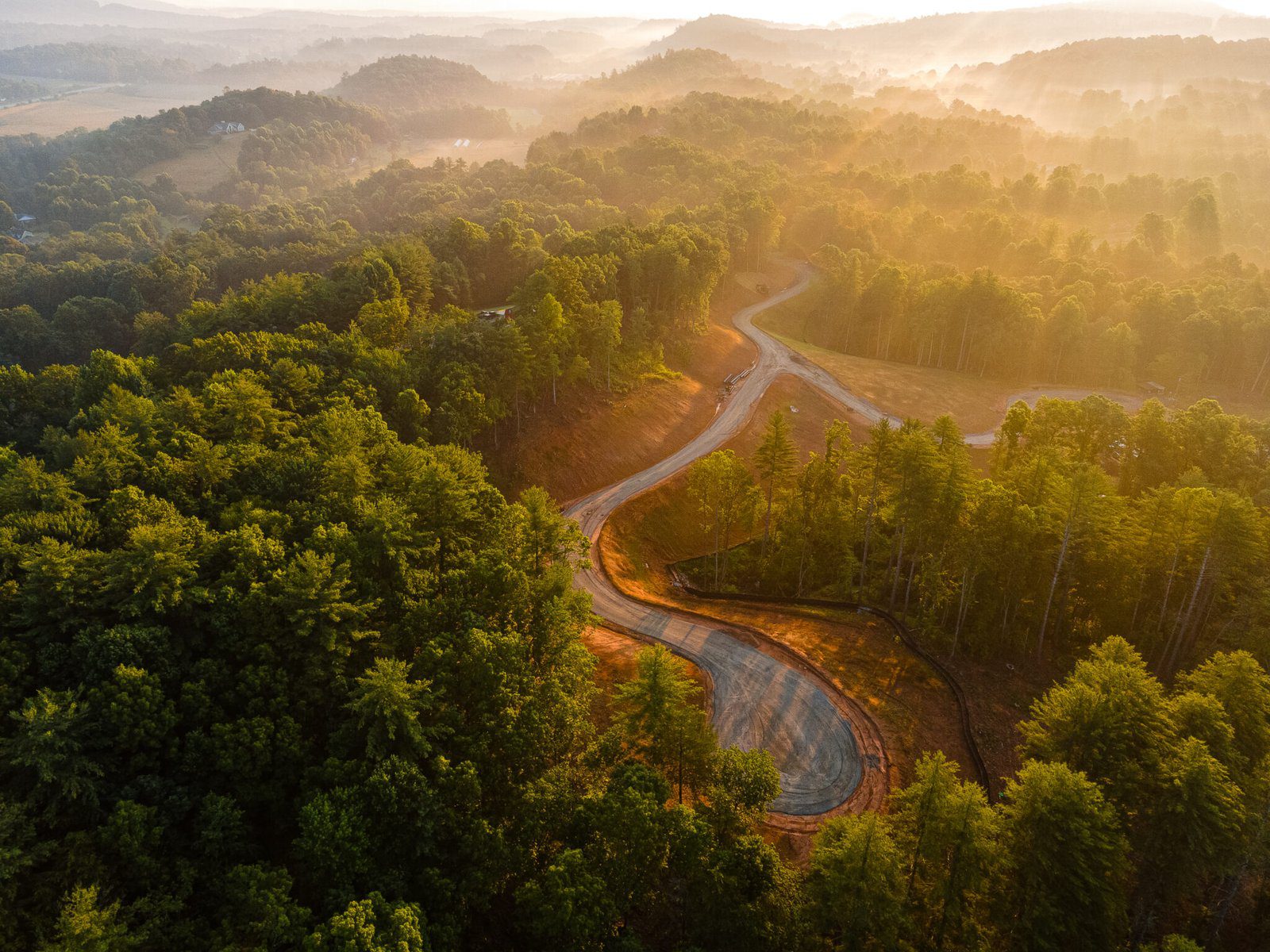 Our portfolio of luxury custom houses speaks volumes about our commitment to elegance and modernity. Whether you prefer a sleek, contemporary design or a more classic, timeless aesthetic, our team of experts will work with you to bring your vision to life. Our custom homes are not just places to live; they are works of art, thoughtfully designed to enhance your lifestyle.
Location is key when it comes to luxury living, and we offer some of the most exclusive and sought-after areas in North Carolina. From the charming neighborhoods of Asheville to the upscale communities like The Cliffs and Mills River Crossing South, we have the perfect setting to match your aspirations.
A luxury home is more than just a structure; it's an embodiment of your lifestyle. Our team at Big Hills Construction understands this, and we take pride in working closely with our clients to create bespoke residences that cater to their every need. From spacious walk-in closets to gourmet kitchens and spa-like bathrooms, we leave no stone unturned in crafting your dream home.
Your Path to Luxury Living
At Big Hills Construction, we are more than just builders; we are dream weavers. We invite you to explore our website and discover our portfolio of luxury custom homes. Imagine the possibilities, envision the lifestyle, and let your dreams take shape.
In conclusion, North Carolina offers a wealth of natural beauty and vibrant culture, and Big Hills Construction is your gateway to luxury living in this enchanting state. Your sanctuary awaits – a place where elegance, comfort, and modernity converge to create a lifestyle beyond compare. Welcome to the world of luxury living with Big Hills Construction, where your dream home becomes a reality.